MTA MALAYSIA 2010 Kuala Lumpur.
2010/05/05
Challenge Industrial Co., Ltd. (CIC)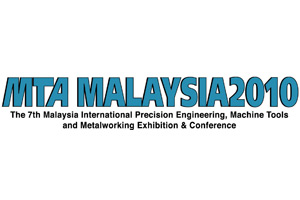 MTA MALAYSIA is a must attend trade event of the year for companies looking to buy the vital manufacturing technologies they will need to remain competitive within the global market place. The show provides machineries, tools, solutions and services for the metalworking, engineering and manufacturing equipment industries.
Exhibition Details
Date:
May 5-9, 2010
Venue:
Putra World Trade Center
Booth No.:
2121
You could see more information from the offical web site of MTA MALAYSIA
Related Products

---

Related Photos

Related News