Company Profile
Founded in 1974, Challenge Industrial Co., Ltd. – also known as CIC – specializes in the manufacture, supply, and distribution of indoor and outdoor current transformers and potential transformers, as well as distribution transformers, electrical reactors, resin insulators, electronic energy meters, and EV chargers. Also offered is a comprehensive selection of electrical and electronic equipment along with a variety of industrial hardware for the use of a wide range of industries and businesses.
Empowered by advanced technology transferred from Germany, CIC operates an accredited testing laboratory and multiple factories, where it uses only highest-quality materials to manufacture its products, all of which backed by CIC's technical support and satisfaction guarantee. CIC products have been widely used in revenue and switchboard applications by power companies as well as major engineering and construction firms in the United States, Canada, Russia, Japan, and other countries. With more than 45 years of product application experience, CIC is able to provide customers worldwide with expert advice, together with optimal and cost-effective solutions. One of the most trusted and respected brands in the electronics and electrical power markets, CIC also welcomes requests for OEM/ODM services.
Current Transformers and Potential Transformers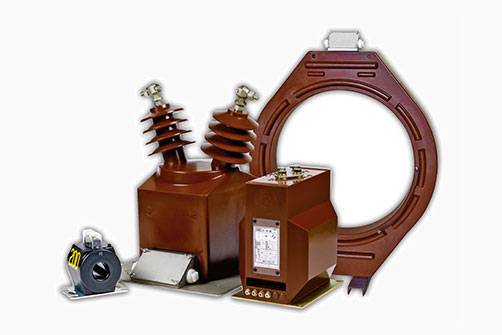 Current Transformers and Potential Transformers have been the foundation of CIC's development. In early years, CIC relied exclusively on in-house technology to design and manufacture indoor current transformers and potential transformers. In 1990, extending the range of its products, CIC successfully engineered outdoor revenue current transformers and potential transformers with technology transferred from Messwandler-Bau (MWB) of Germany. In 2010, to advance its technique in SF6 application, CIC created SF6 insulated potential transformers specifically for 220KV and 161KV gas-insulated switchgears. For more than ten years, CIC has also been able to furnish global customers with current transformers (up to 25000A) and potential transformers for use with generator sets. The primary insulation material in CIC Current Transformers and Potential Transformers is the Araldite® epoxy resin, known for its reliability. The outdoor models make use of cycloaliphatic epoxy resin - similarly to ensure high-quality insulation.
Resin Insulators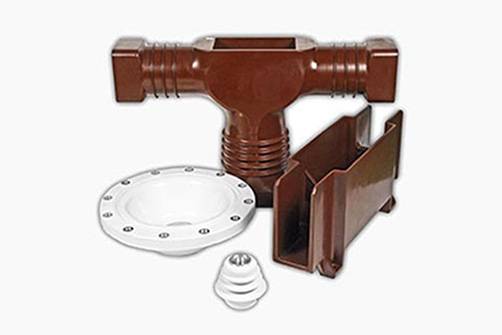 In 1990, to better serve the needs of its domestic and international clients, CIC imported Swiss-made equipment for the production of resin insulators, such as bushings, housings, and GIS spacers. This fruitful venture has enabled CIC to provide, for many years, resin-insulated replacement parts to its Japanese market. Another distinguished achievement was a special project in 2010, entrusted by Taiwan Power Company, for whom CIC successfully designed and produced support insulators for installation within 345 KV gas-insulated bus ducts.
Non-Ventilated Low-Voltage Transformers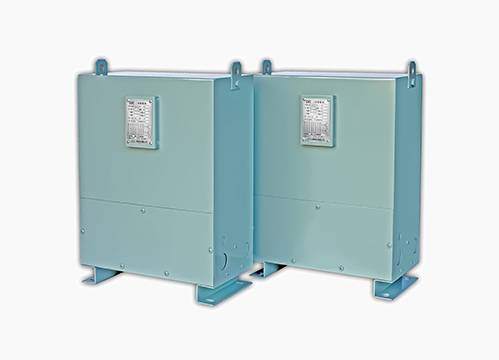 In 1992, CIC became the first manufacturer in Taiwan to successfully produce a non-ventilated low-voltage transformer. This was done by placing the transformer in a metal enclosure, followed by insulation with an epoxy resin mixture. The heat dissipation afforded by the solidified epoxy resin mixture and by the surface area of the metal enclosure allowed the transformer to be compact. These transformers also had a reduced noise level and could be installed in a number of different ways. The fire-resistant design further enabled these products to widely replace the oil-immersed transformers and tape-insulated dry-type transformers that were frequently used in large buildings and shopping centers at the time. The non-ventilated LV transformers have since been enhanced with new features, including temperature monitoring and overload protection, and have become even more widely adopted.
Other Products: Electrical and Electronic
Apart from its core products, CIC supplies a variety of medium-voltage distribution transformers, electrical reactors, motor starters, and load-break switches. Added to these are various types of electronic meters (keypad, basic, outdoor, communication, prepaid, and DIN rail), LED displays, power supplies, electronic power transformers, power converters, battery chargers, power banks, PCB, and others.
Represented Brands and Products
In Taiwan, CIC is an agent for the measuring instruments by the Fluke and Amprobe brands and is the sole agent for several brands of electrical products, including lightning protection devices (i.e. ESE lightning conductors, lightning monitors, and other accessories), power fuses, surge protection devices, and power factor correction capacitors. Electric vehicle fast chargers are another key offering from CIC.
Advanced Electricity Laboratory (AEL)
In 2003, CIC established Advanced Electricity Laboratory (AEL) in Taoyuan, Taiwan. Accredited in 2003 (Accreditation Number: 1181) by the Taiwan Accreditation Foundation (TAF), a member of the International Laboratory Accreditation Cooperation (ILAC) and a signatory to the ILAC Mutual Recognition Arrangement (ILAC MRA), Advanced Electricity Laboratory performs routine tests and type tests for current transformers and potential transformers, along with routine tests for distribution transformers. In 2019, AEL's testing services for electronic energy meters have also been accredited. AEL performs these testing services for both CIC and other manufacturers.
ISO-Certified
Dedicated to the precision and quality of its products, CIC has been certified to ISO 9001, a standard for quality management systems. CIC is also certified to ISO 14001, an environmental certification.
OEM/ODM Services
CIC welcomes requests for OEM/ODM solutions. All products from CIC's entire lineup are available for this service. A reputable OEM/ODM, CIC has maintained successful partnerships with numerous major corporations worldwide.
The CIC Advantage
| | |
| --- | --- |
| | More than 45 years of manufacturing expertise. |
| | Technology transferred from Messwandler-Bau (MWB) of Germany. |
| | Customer service and technical support based on decades of product application experience. |
| | Internationally accredited electrical laboratory allows in-house Type Testing for CIC products, while extending Type Test and Routine Test services to other manufacturers. |
| | Continuous investment in highly specialized manufacturing and testing equipment for product quality advancement. |
| | The entire production procedure for CIC's current transformers and potential transformers – including mold design, product manufacture, Type Testing, and pre-delivery Routine Testing – takes place within CIC's streamlined manufacturing plants. This advantage ensures efficiency in product development, shortens product lead time, and reduces production costs. It likewise facilitates CIC's role as an OEM/ODM of electrical and electronic products. |